Hr & Payroll Accounting Software
Helps you to prepare your salary and wage sheets in an efficient and timely manner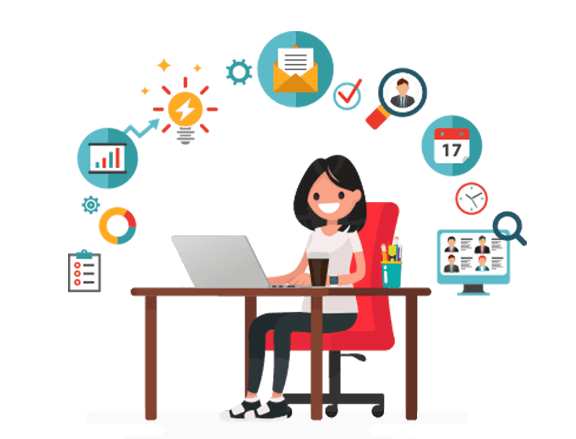 Raycomputech Provides the Best Payroll & HR Software for Business in India.
About HRMS & Payroll Accounting Software
Payroll & HRMS Accounting Software helps you to prepare your salary and wage sheets in an efficient and timely manner with generation of all statutory reports for various departments.
You can get the data auto-posted to the Financial Accounting software (FAS) if you are using that module also. There are excellent MIS reports to help you control costs and get a good overview of the payout in this HRMS Software.
Hr & Payroll Accounting Software is an integrated human resource and payroll management Software to keep track of the personnel pay systems. It has covered practically all the modules that a company looks for in a Payroll Accounting Software. The amazing computing speed of the hrms payroll software reduces computing time to a great extend.
Features Of HR & Payroll Software
c) Reimbursement of Expenses